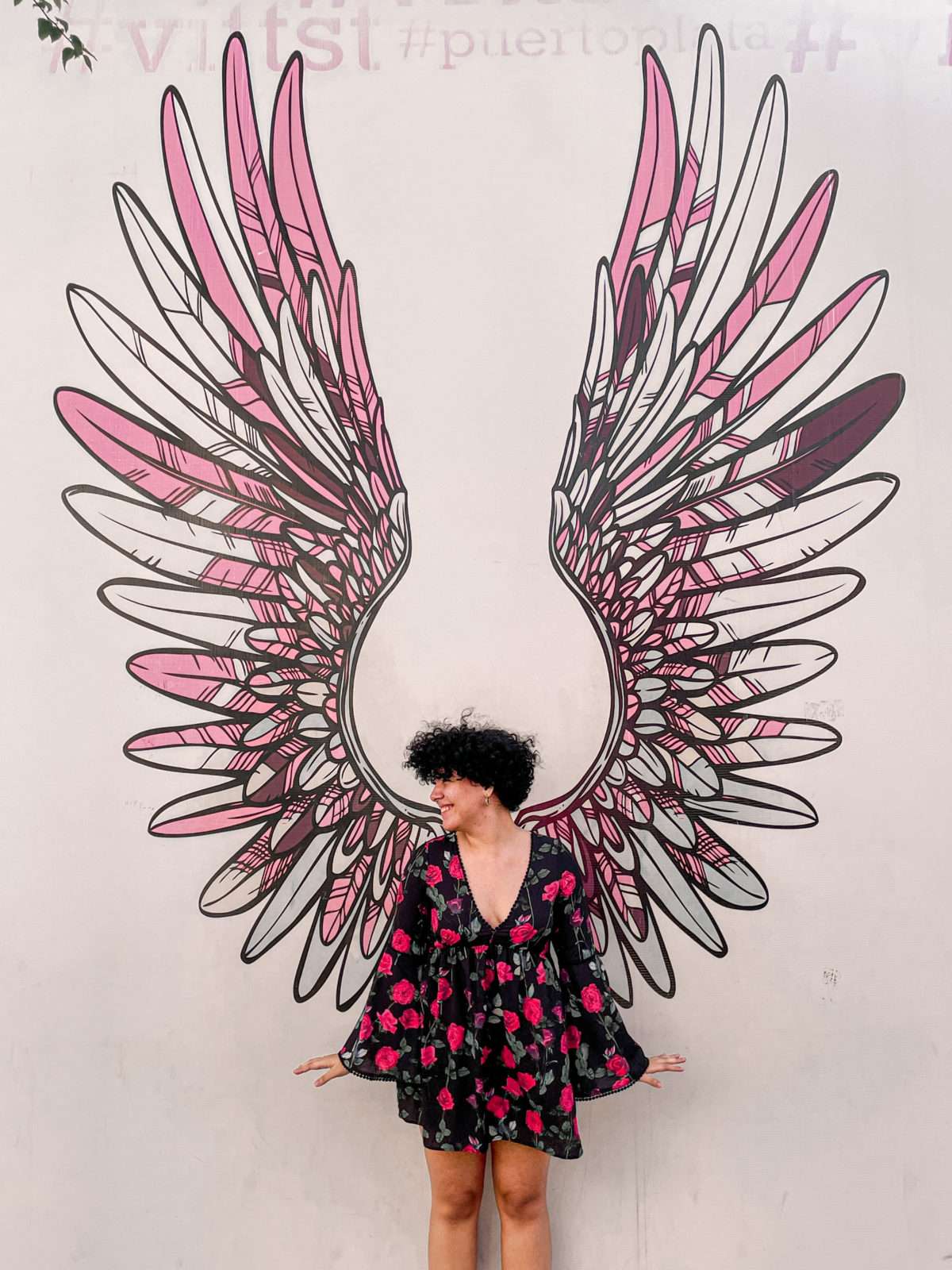 10 Romantic Valentine's Day Dresses Under $100
Couples' favorite holiday is here, and we're looking for the most romantic and cute Valentine's Day dresses. I know, I'm there!
We want to look cute in front of the person who's been with us through the good and bad, and sometimes the budget is a little bit tighter than what we want.
That's why I'll share with you what I found while looking for my v-day dress. The best part? Most of them are on sale!
What I love the most about these dresses is that you can use them for any other occasion. They're great for parties, special dinners, and some of them even for weddings!
And remember, before you buy something, think about any other day you could use it. Like that, you'll buy a bit more consciously!
10 Romantic Valentine's Day Dresses You'll Adore
This dress is flying from Bohemian Mama's page! The romantic look and pattern on it, are stealing our hearts. Plus, don't let me get started on the high quality this brand provides for this price.
Yes, sometimes is hard to afford sustainability, but when you find these cuties (who also happen to be sustainable) for under $70, cause they're on sale. What's your excuse?!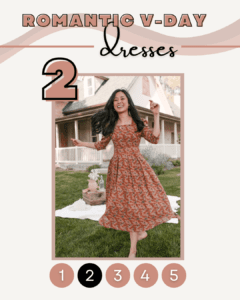 Ivy City Co is a brand I've had my eye on for a while. They're dreamy dresses, beautiful patterns and unique designs just don't let me sleep at night!
This one is the Charlotte Dress, and I think it's one of the cutest Valentine's Day dresses!
Okay, but are looking at this beauty?!!
I can't express how much I loved this design. It gives such princess vibes! (And let me tell you, I never get excited about these things) But just look at that!!
I just love that we can style it any way we want. Plus, I like that this brand creates very limited and unique pieces. And it costs $95!
This is the Oakley Dress, also from Ivy City Co. This dress would give a cute yet chic look for a special lunch, and depending on the shoes, you could even use it for dinner.
This piece cost $70! I think it's pretty good thinking about the quality you're getting, and the unique style.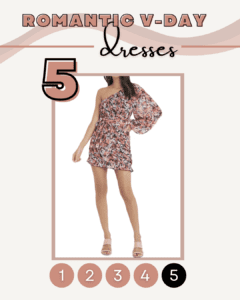 This one is from Vivi Collection, in Nordstrom.
The good thing about this brand is that you get high-quality products for a very affordable price! Which is something we must think about when buying consciously.
This dress is perfect if you're looking for something to wear to dinner at a fancy restaurant, but you don't have a big budget. The piece is on sale!! It used to cost $98, but you can get it for $49!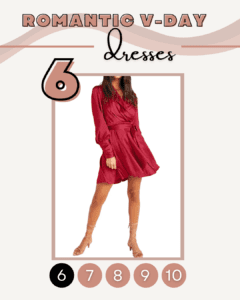 This beautiful dress I saw in Vici Collection, too!
It's a bit on the pricier side, but I think it's worth it! The design is perfect for any type of date. So, if you don't know what to do on Valentine's Day, yet, you should get something like this!
It comes in 2 different colors, but I just got in love with the red one! And not because it's my favorite color, but because it goes perfect with Valentine's Day.
This is another dress you can use for any type of date.
It gives you a fresh look, but at the same time, you'd look pretty chic!
You can style it with any type of shoes, depending on what your ideal outfit is. Which is why it is on my cart! Not for now though, cause I'm planning to get it for my anniversary!
You may also like: Valentine's Day Date Ideas for 2022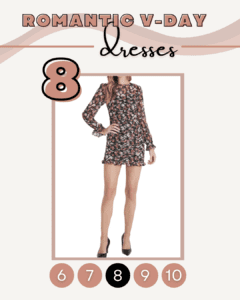 This is a cute dress if you're going to dinner at a nice restaurant.
You can look pretty amazing just by using some accessories with this one. And, again, you can't only think about one event to use this.
As some of the dresses, I've mentioned this one is from Vici Collection. And you can get it for $82.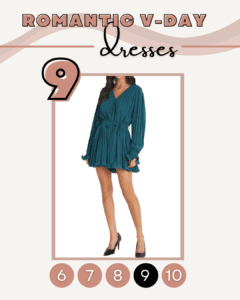 Another cute, yet formal dress if you're planning to go to a fancy restaurant, and still want to use it for any other occasion.
This dress is also available in pink and yellow, but my favorite one was this beautiful green. It's gorgeous!
You can get the dress for $88 in Nordstorm.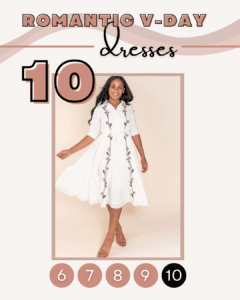 And finally, another dress from Ivy City Co!
I'm sorry, I just fell for all the dresses this brand has, and I'm pretty sure you would too!
This one has cute embroidered designs, which give the dress such vintage vibes. Plus, it'd look perfect if you're planning to do a picnic or something more rustic.
So yeah, these are the dresses I thought would be perfect for you!
These were the 10 Valentine's Day dresses that would be a great deal for your Valentine's Day date.
Remember, look for a style that you can use on any other occasion, cause buying consciously is a must during these times!
You may also like:
–Valentine's Day Date Ideas for 2022
–Winter Date Ideas
And don't forget to save this post for later!