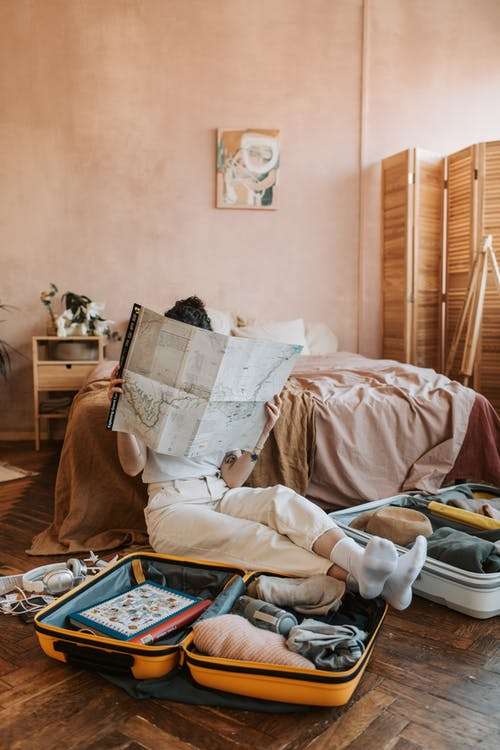 Top 12 Solo Travel Essentials for Women
Preparing for solo travel can be hard sometimes. Especially if it's your first time and you don't know the country you're going. In that case, it can be hard to find the travel essentials for women that are necessary for that trip. However, some important items can't miss in any of your travels as a female.
From trip organization to find where to stay and what to pack, we must prepare everything with time. I mean, we don't want to leave anything behind right?
That's why, as someone who has done many road trips alone, I decided to share with you what are the things that can't miss on any solo trip!
Are you ready? Save this for later, so you don't lose it!!
1. An antitheft backpack
I don't mean to scare you, but thieves are wherever you go. This means, that if you travel with your laptop or tablet, like me, an antitheft backpack can be very useful. Carrying your important things on hand, but save, it's our main goal when traveling since we never know what could happen!
Here are some very good options that you can find at Target or Walmart:

2. A reusable bottle of water
As someone who tries to create the less waste possible when traveling, I always have with me a reusable bottle of water. Walking a lot, and traveling to hot countries like The Caribbean Islands, can leave you pretty thirsty. Plus, you would save lots of money if you just have a reusable bottle, since you can refill it wherever you go.

3. A portable charger
This is very important if you're going to spend too much time on the road, or a plane. A portable charger will help you not overthink your phone's battery, and also know you won't lose contact with anyone, which is the main idea for a portable charger. It is a safety backup plan since, as a blogger, I take all my photos with my phone and it can die faster than it usually does.

4. Headphones
I don't know about you, but I'm the type of person who needs to listen to music all the time. Even if I'm only walking, or going to sleep, music is there all the time, because it helps me calm my anxiety. That's why a pair of headphones can never miss on any of my trips.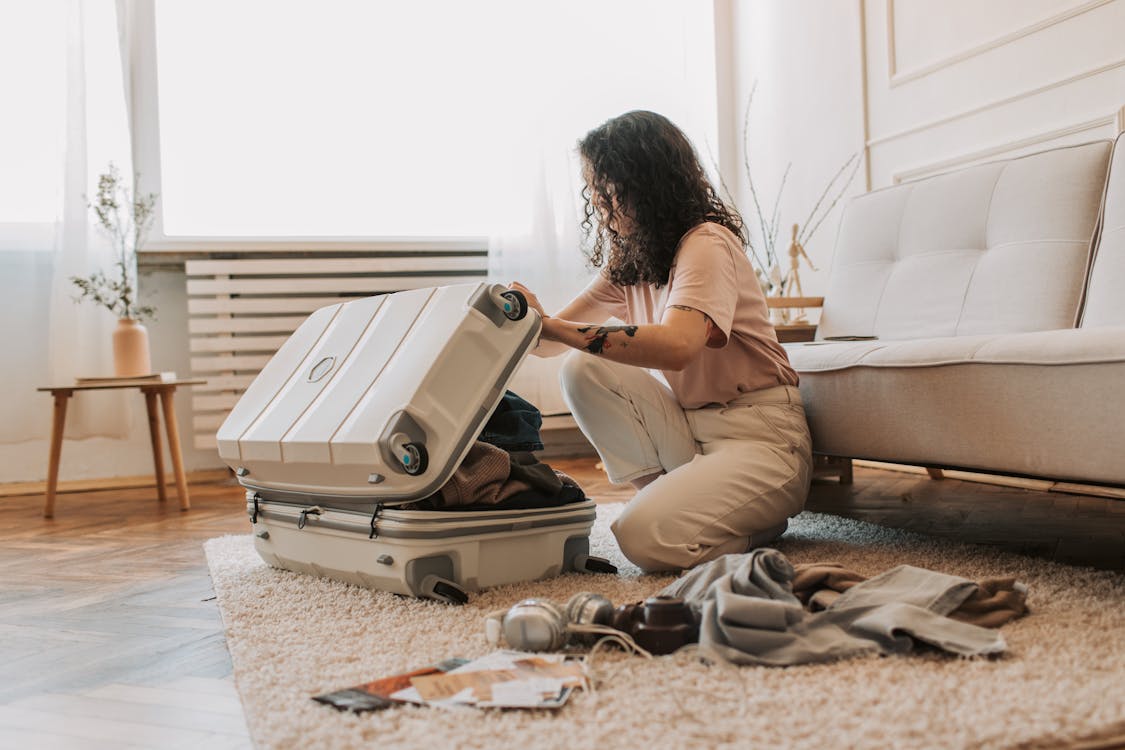 5. High-Quality Luggage
Traveling a lot can be hard for our luggage, which is why having a high-quality carry-on is essential. When they're thrown at the airport and all the opening and closing from one place to another can hurt it. So, instead of buying new ones now and then, I decided to invest in a great one once, and that's it!

6. Packing Cubes
This is for organization purposes. Having a set of packing cubes can help you save space in your luggage, organize your clothes and shoes, and have a better perspective of what you're using during your trip.

7. Travel size hair and skin products
As a curly hair girl, I need to have with me my curling cream and gel. Plus, I can't use all types of shampoo or conditioner since my hair is a bit rebellious! That's why I always carry with me all those products. Also, I have my skincare essentials such as moisturizer, cleanser, and toner, so I carry these mini containers that I reuse every time I travel.

8. A First-Aid kit
A first-aid kit is also a travel essential for women, as we can get hurt pretty easily. I mean, I don't know about you, but I hit myself with any corner or wall, so I always need to have band-aids or creams for the pain. Also, it is important to have my period products wherever I go since I am very irregular and I don't know when the cramps will hit.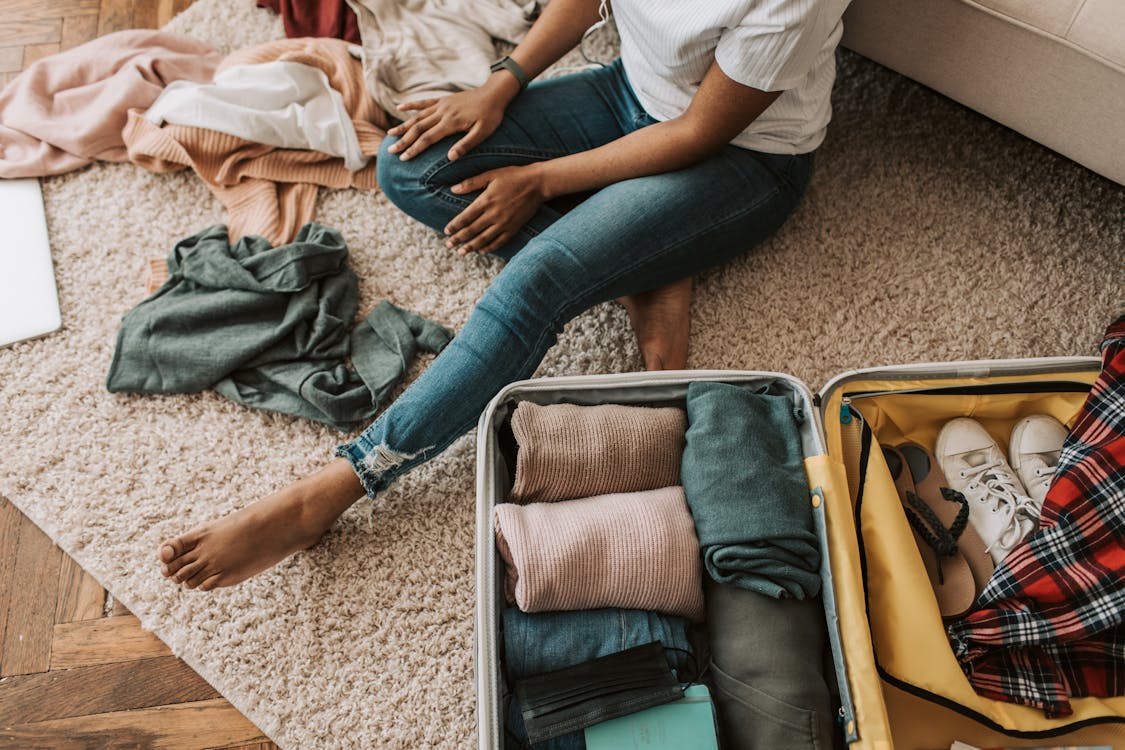 9. Sunscreen
Wear your sunscreen even if you go to a cold and cloudy place! Sunscreen is an important part of a skincare routine, and it's one of the top travel essentials for women cause you get exposed to a great amount of sun. So wear your sunscreen and retouch every few hours, to have healthy skin on your trips and avoid excessive sunburn.

10. A pair of comfortable sneakers
As a traveler, it's important to be comfortable wherever you go, especially if you like sightseeing the cities you visit. I don't use leather shoes since they hurt my feet, so I always try to invest in high-quality and agreeable shoes. The Nike Air Max are my favorite since they help my feet be in place (I kinda have a feet problem and shoes like converse hurt when I use them for too long).

11. Neutral swimwear that you can use multiple times
I don't like overpacking, so I tend to buy neutral swimwear that I can combine the pieces and have 6 to 9 designs with just 3 bikinis. I also like to use and reuse my one-pieces, sometimes even as tops.

12. A basic dress
You can wear a basic dress in many ways, which is why I adore them. I love using them and they're not only travel essentials for women, but in your wardrobe

So this is the end of my solo travel essentials for women! I hope it was helpful, and that you will be prepared for your next solo travel! And don't forget to save this post, so you can come to it whenever you need it.
You may also like:
–The Ultimate Caribbean Packing List
–Top 10 Summer Dresses for 2022