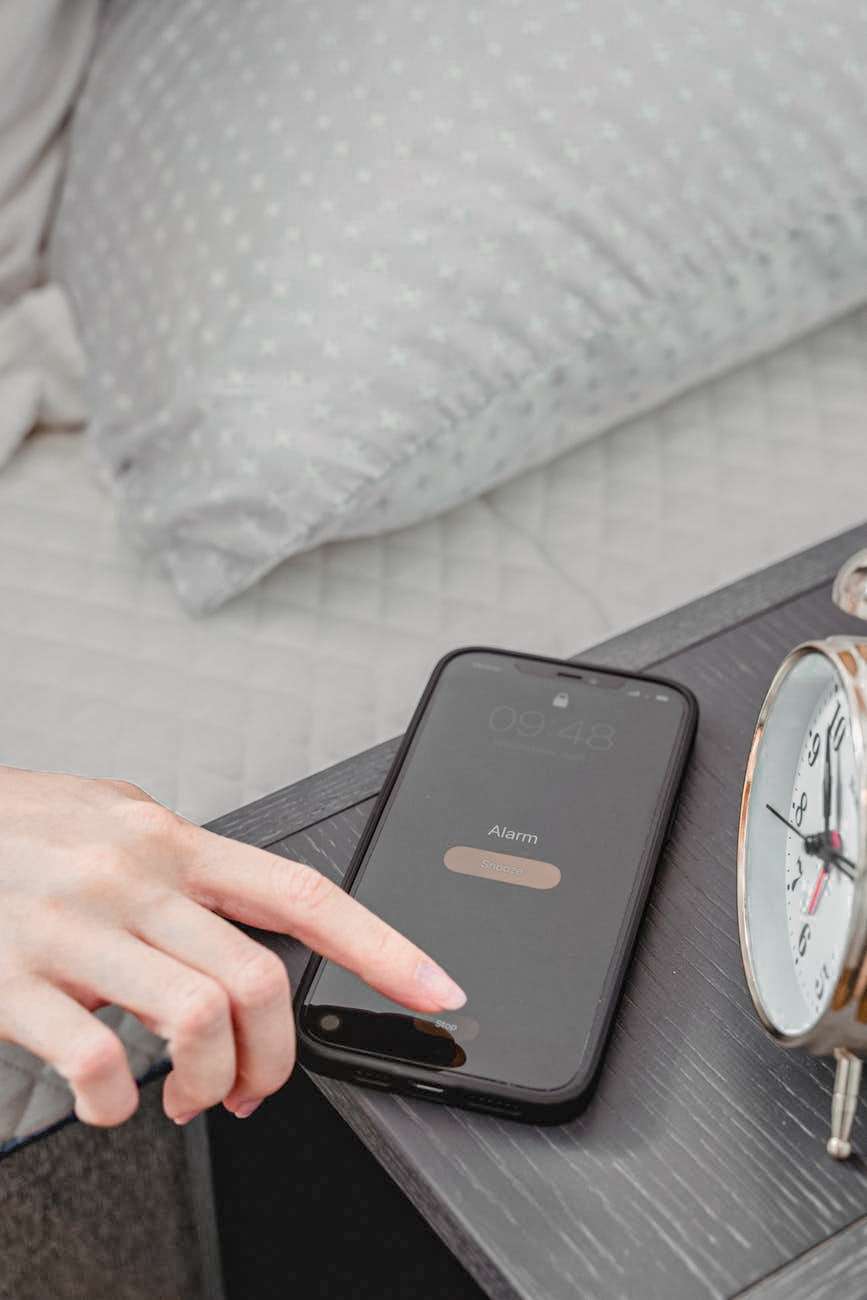 Productive Morning Routine: What to Do Before 9AM
y Having a productive morning routine is key if we want to have a successful day. It's like, the better you start your day, the better you'll spend the rest of it, like?
When I started making changes in my life, one of the things where I focused was creating a morning routine that aligns with my goals. I needed a way to charge my body with energy and with things that'd help me come closer to the person I wanted to become! That's how I came up with this morning routine.
And, to be honest, I can't be more proud of the person this is helping me become. With this routine, I take care of my mental and physical health, and I'm looking forward to seeing the results in the upcoming years!
I'm not going to lie, sometimes it is hard to wake up and just start with my day. However, I try to do as much as I can to at least finish three of the tasks in my routine.
My Productive Morning Routine for a Great Day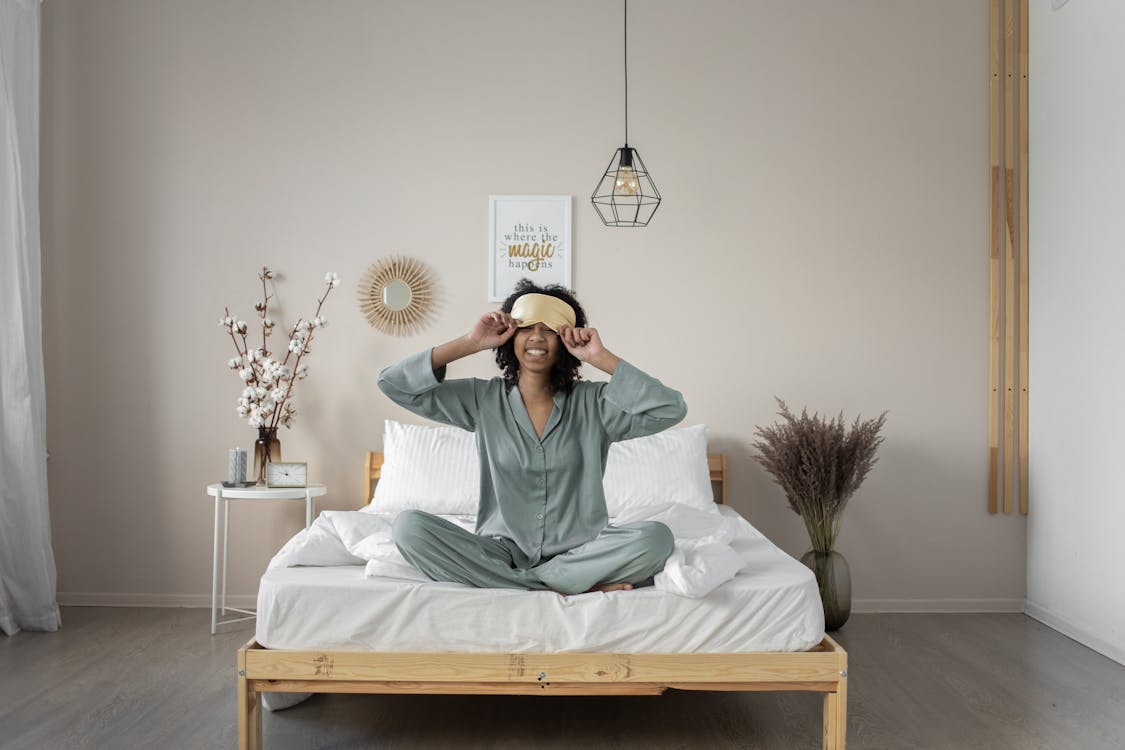 5:30 am / 6:00 am – wake up
I've been working a lot on becoming a morning person because I've seen that I can be more productive in the morning, right before noon. That's why I started waking up a little bit earlier.
Also, something that has changed how I feel throughout the day, is not using my phone right away.
It's been proven that using your phone right after you wake can cause anxiety and other negative feelings. That's why I put my phone in a position and place where I just have to hit stop and I can easily get up without feeling attracted to it.
I also have a bottle of water next to my bed, so when I wake up, that's the first thing I see! Drinking water right after waking up puts me in a good mood, and also makes me feel like the healthiest person!!
6:10 am – brush my teeth and exercise
Exercising in the morning is so good!
I started exercising because of my therapist. She said that it'd be good for my mental health to exercise at least 3 times a week. However, I feel so when I exercise that I do it up to 5 times a week!
It also helps me be in a productive mood, cause I just have the energy I need to complete all my tasks.
You may also like: 10 Healthy Habits that'll Change Your Life this Year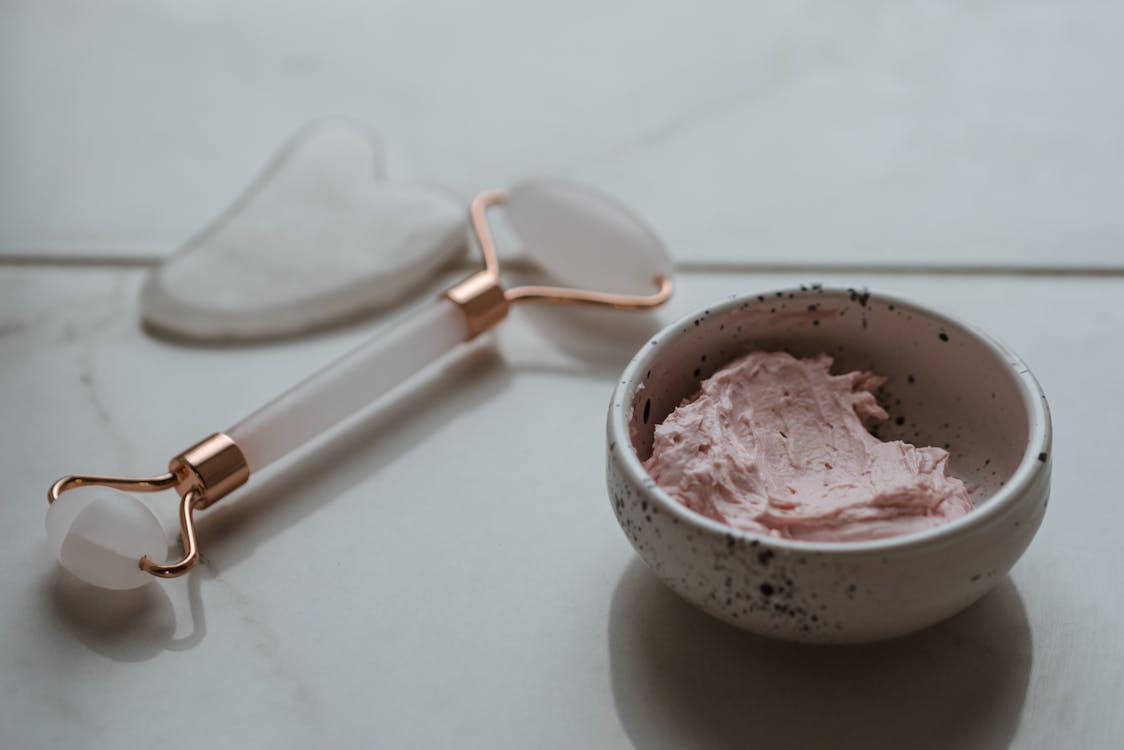 6:45 am – skincare and shower
After I exercise, I take a shower, and twice a week I exfoliate my body and wash my hair. Then, I apply my skincare products and get ready for the day!
While I do these things I listen to music or a podcast, it helps me have a good mood for the morning, which is something I adore!
I mean, what's better than being productive and being in a good mood?
7:00 am – Journaling (gratitude and affirmations)
On my list of habits that changed my life, I told you how affirmations and gratitude changed the way I saw myself and the world. That's why this is something that must be part of my day (especially in the morning).
While I write down my gratitudes and affirmations, I listen to a playlist, and sometimes even end up dancing!
That's what's so special about this part of the day: it reminds me life is beautiful and many things make it worth living it.
If you want to start saying affirmations and don't know where to begin, you can download my list! In this freebie, I'm sharing 50+ affirmations that'll help you heal and love yourself.

7:20 am – breakfast and coffee
Here's where I take the longest.
For me, breakfast time is the most important part of the day. Here, I take my time to enjoy my meal, plan my day, listen to a podcast about manifestation or lifestyle in general.
I love this me-time cause it helps me focus on what I want to achieve that day. I set my goals, intentions, and write y to-do lists, always keeping in mind my priorities.
9:00 am – start my day
This is the final part. When I'm done planning, have a good me-time, and feel good with myself, I start with my day!
Usually, I just start with checking my e-mail to check if any brands I've emailed responded. If it's Thursday I work on the mail I'll send on Friday to my subscribers. Most of the time, I finish this task within one hour.
After checking my e-mails, I go to my content calendar and see what's for that week. If it's something I haven't written yet, I start doing it, if I wrote it, then I proofread and check my SEO.
These are the most important tasks, so I always try to do them first. That's because sometimes I can have a bad moment in the morning, or maybe something triggers my anxiety, which makes it hard to finish any other task without feeling overwhelmed.
You may also like: 10 Habits of Highly Productive People
Something you gotta remember is that the way you start your day doesn't necessarily mean that's the way you finish.
Yes, starting with a productive morning routine can help you be productive all day, but there are things that we can't control. For example, a surprise visit from a friend, maybe a call we were not expecting, and even feeling sick at any moment.
And, this is it!
This is my daily and realistic productive morning routine, I hope you take some inspiration from it and just start doing it! Nobody is going to come and tell you to do something, you must push yourself if you want to succeed!
Don't forget to save this post for later, so you can come to it as many times as you want to! This is your year, take the lead of it!
You may also love:
–Habits of Productive People
–10 Habits that'll Change Your Life This Year
–How to Set Goals and Actually Achieve them this Year