The Best Sustainable Summer Dresses for 2021
Summer is almost here! One of my favorite seasons. Sun, beach, sand, music, and vacations!! But what I love the most: summer dresses! I'm all about sustainable summer dresses, I mean, who wouldn't? They're gorgeous.
As a person who lives in the Caribbean, this season tends to be a bit suffocating with the high temperatures. That's why I love using dresses almost every day. The freshness is something I can't live without! (one of the reasons why I want to move to a cold country). So, as I always say, if we're buying dresses, why not buy them sustainable?
Buying sustainably doesn't necessarily mean you have to spend thousands or hundreds on one dress, nor anything you buy. Buying sustainable means buying consciously!
That's why I'm sharing today my favorite sustainable summer dresses for all budgets! And you'll absolutely love them!
10 Sustainable Summer Dresses You Need in Your Wardrobe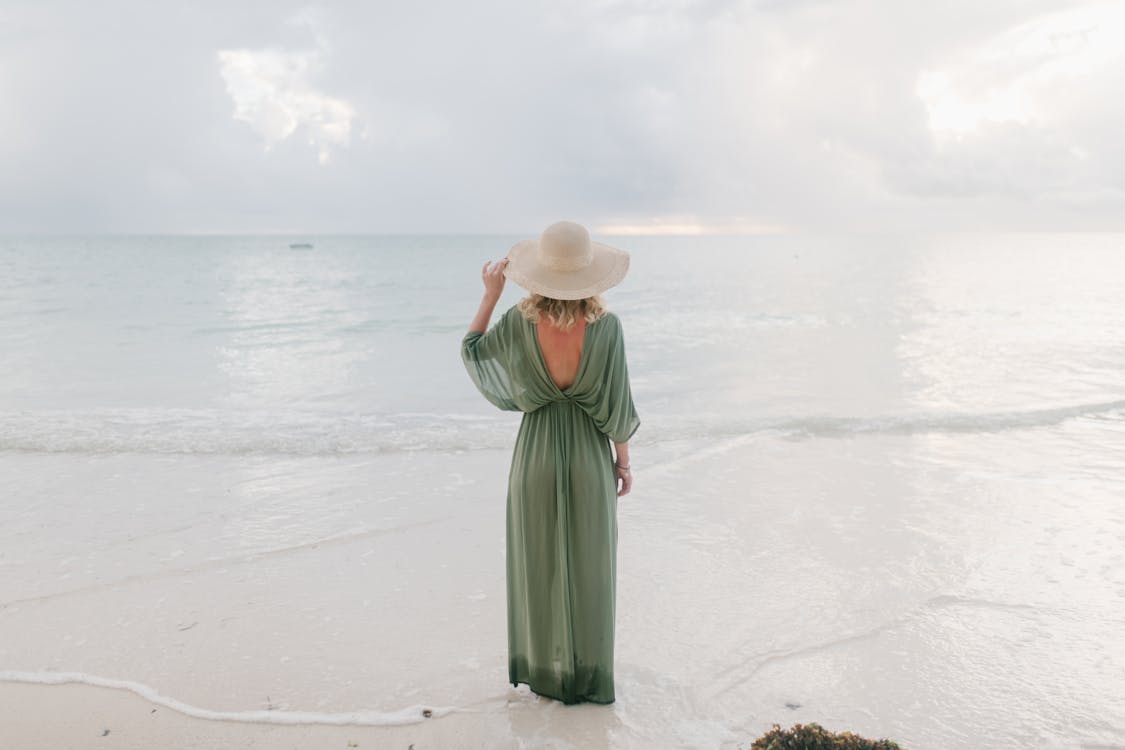 **This post contains affiliate links, which means I'll get a commission from the purchases made through my links, at no extra cost for you**
I told you how much I love this brand in my sustainable swimwear post, and I won't stop repeating it! I love the aesthetics, the colors, the brand itself!
The dresses here go from $115 to $155, which I think it's pretty affordable for their quality and anything you buy here.
My favorite ones? The West Dress cost $155, and you can get it in black, white, blue, green, or brown (I personally love the white one!). And I also adore the Playa Dress, which costs $155 too!
One of my favorite ones!
Reformation is all breath for! Their style, aesthetics, colors, and everything is so amazingly beautiful!
Although most of their dresses are for a high budget, you can find beautiful pieces for around $100! For example, I love the Marlowe Dress, which you can find at $105, and in many colors! (the cilantro one is my favorite). I also love the Vallarta Dress, which costs the same as the last one, and its texture is just a dream! I love all the patterns and colors they have!
You may also like: Sustainable Swimwear Brands
This is another one on my favs list! Their dresses are so aesthetically pleasing! I love the design in the Winona Dresses which you can find in olive and white. I personally prefer the olive one, since it gives it a more beautiful and stronger summer vibe. And, they only cost $160!
I also adore the Allie Dress, since it gives such a classy and dreamy feeling, and you can find it for $110 (Since it's on sale!! Run! Don't miss it!)
Want something a lot more affordable? Well, Yes and is for you!
I love how affordable their prices are, and the tie-dyed dress is perfect for this season. Just see how gorgeous it looks! The dress is only $52, and you can use it for (literally) any occasion!
They also have more options for affordable and sustainable summer dresses, but to be honest, I can't get my eyes off that dress! I mean, who would? it's just so cute!!
Looking for another affordable brand? For Days also got your back.
They have a cute and basic dress called The Weekender for only $44! It comes in three different colors: black, white, or dark green. It's made of cotton and you can style it in so many ways! (let me know if you'd like a post on how to style it)
You can also find one for your summer nights at the beach! (Ooooh, I'm needing one of those so bad!!) But, yeah, they have The Date Night Dress, for $48.
You may also like: How to Live Sustainably Without Spending Money
Heeey I totally got your wallet! Here's another affordable sustainable brand you'd love.
Pact has so many beautiful products, and their dresses are so cute. Their colors won't stay back, my friend, since they are gorgeous!
Their prices go around the 60s and 70s, (Told ya! Good prices here!)
My favorite ones are the fit and flare strappy midi dress (you can find it in four different colors, and it costs $70), and the fit and flare tank mini dress (I adore the steel pals design! omg it's just so gorgeous, and the best part is that it costs only $60).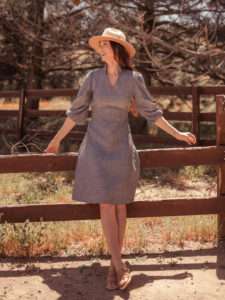 Okay, I can't explain how obsessed I am with this brand. The owner is such a lovely person! And their designs are classy, and the type of clothes you can style for any occasion.
Their dresses are also incredibly beautiful, like, you can even use them at your wedding, I promise!
My favorite designs are the Sodalin Hemp Midi Dress, which you can find for $348. And the Sokha Banana Midi Dress Cloud for $298! OMG! You would look like such a beautiful angel with this one!
I love this brand, too. They have such cute and comfortable dresses in so many colors and patterns.
It's also pretty affordable since the most expensive you'll get it's maybe $180. My favorite one is the Amelie Jersey Dress, like, I don't know about you, but I'm just obsessed with patterns! They're my to-go in summer because they look so beautiful! You can find this one for $90, in 10 colors and patterns! Isn't that cool?!
And that's it! These are my favorite sustainable summer dresses. Told you they were for all budgets, and there they are!
How about you? What was your favorite dress? Let me know in the comments!
You may also like:
–How to Live Sustainably on a Budget
–Sustainable Swimwear Brands
–Sustainable Skincare Brands You Must Try