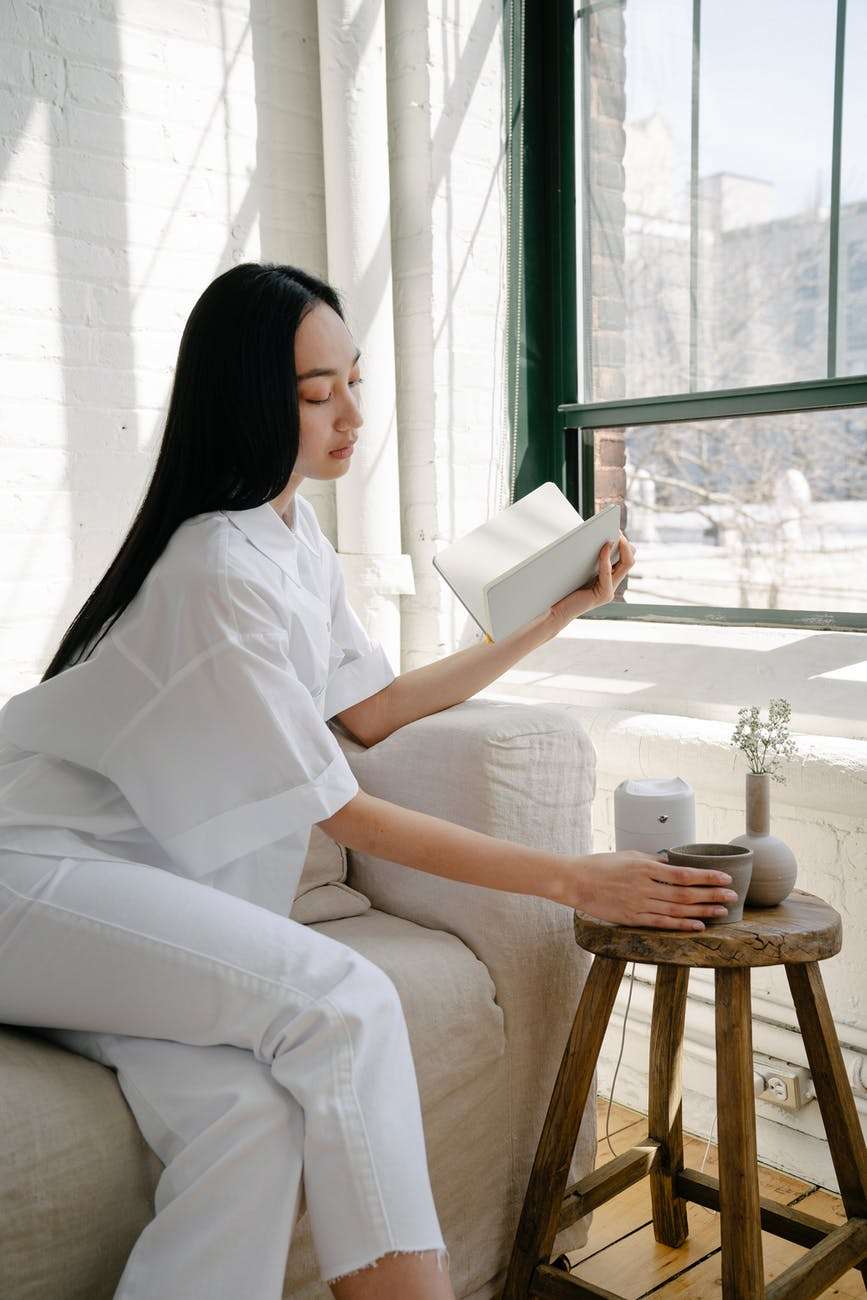 10 Habits That Will Change Your Life for Good
I feel you. You're feeling stuck and like nothing is going well in your life. You feel like many aspects of your life are draining you. You want to make small changes, create new habits that will change your life, and start embracing your greatness and uniqueness.
I've been there. I suffer from depression, chronic anxiety, and I was diagnosed with a personality disorder too. Life is hard for me some days, but I've understood that it's fine, that I can live one moment at a time.
However, there are also days (actually, these are most of the days) when I feel like there's a possibility for everything. Many things can happen, and many things can change, even overnight!
But, I didn't become this person overnight, to be honest. I started developing habits, small actions, that helped me get where I am today: In total possession of my actions and thoughts!
And because I know you might be having a hard moment getting there, I decided it was time to share the habits that will change your life. I mean, if they worked with me, why wouldn't they work with you?
10 Habits That Will Change Your Life for Good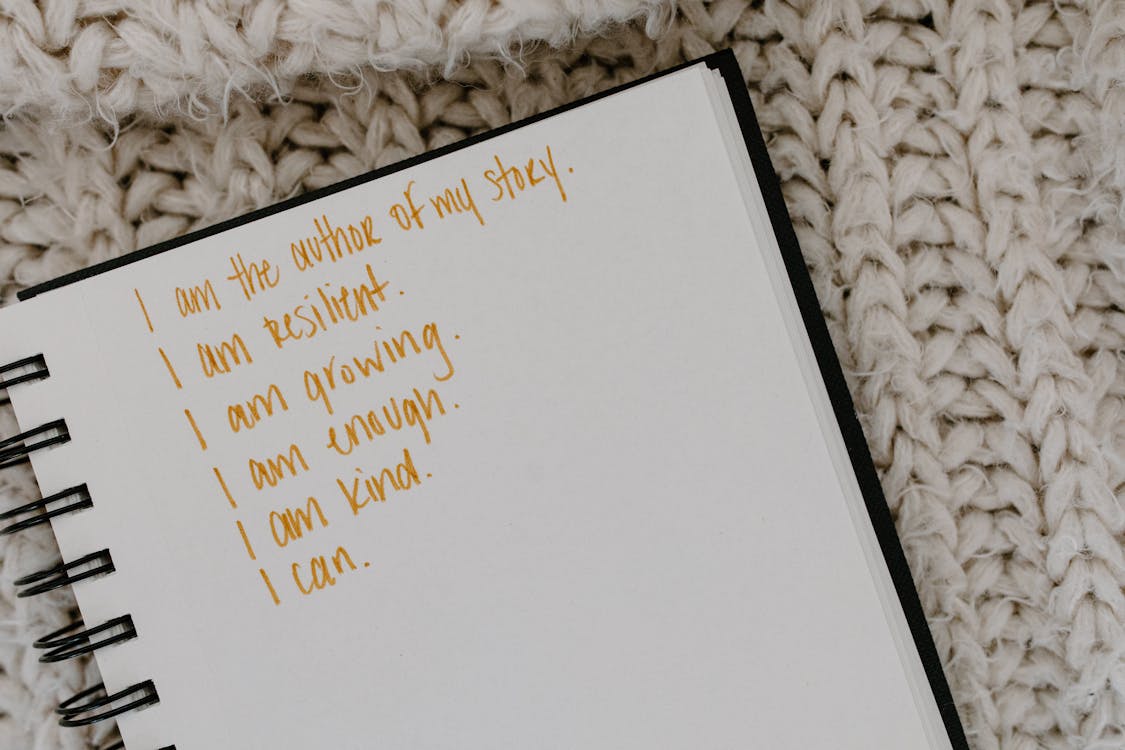 Daily Affirmations and Positive Self-talk
Repeat after me: THE WAY I TALK TO MYSELF MATTER!
Now, repeat it, and again, and again. And don't stop until you finally understand it.
Every single night, and every single morning I look at the person in the mirror and tell her beautiful things. Do you know why? Because she deserves it. She's been there with me through the best and the worst. She's cried, hurt herself, and fallen a million times. But she didn't give up, she's here fighting, caring, working hard, and she deserves to hear good things (tbh, I cried saying this, now give me a sec to recover!!)
You need to start doing the same thing.
It doesn't have to be every morning and night but at least once a day. Take a moment (even 3 minutes), go to your nearest mirror, and tell yourself all the good things you deserve to hear.
And it's okay if you don't know what to tell yourself. I have a list of 50+ affirmations that can help take the lead in the situation. You just need to sign up to my e-mail list, and you'll get it!
Set boundaries
This is something my therapist is still working on with me, but that has changed my life.
I'm learning (and you should too) to say NO!
Again, repeat after me: I'M NOT THE WORSE PERSON IN THE WORLD JUST BECAUSE I SAID NO, OKAY?!
There, I said it. Ufff, how good I feel after that. But, do you get it? Saying no doesn't make you a bad person, it's fine, you don't need to do everything for everyone.
And if someone gets mad because you said no, keep in mind they're not mad at you. They just liked to take advantage of you, and now that you learned to set your boundaries, they feel frustrated.
So start saying, little by little. You're not in the mood to hang out with your friends? Tell them you can't. You don't want to give someone your homework so they can copy it? It's fine, they'll find someone else.
You're not hurting anyone by saying no, but you're hurting yourself by saying yes.
Make yourself a priority
With that last sentence, I remind you: you're the one who matters.
And I won't get tired of reminding you that loving yourself, taking care of yourself, putting yourself first, none of those are selfish acts. On the contrary, they're the best and only way you can help, love, and take care of others.
Prioritizing yourself and mental health is the best way you can give anything to anyone.
Making yourself a priority is an act of love and one the habits that will change your life in a way you'll never imagine. You need to love yourself because you're the only one who will always be there for you. Remember the positive self-talk and affirmation? These also count here. Remind yourself how important you are, and that'll lead you to be more confident and happy!
You may also like: 15 Toxic Habits You Must Quit Today
Celebrate your wins, no matter how small they are
Literally, one of the habits that will change your life in a way you can't imagine.
The other day I shared a personal experience within this matter on Instagram, and I think you should read it too.
My therapist once asked "If your boyfriend passes an exam do you congratulate him? If he achieves something good do you celebrate with him? And if he has an idea for a new project would you support him?"
To all that I replied "yes".
However, when she asked the same questions but about me, I replied "no".
There's when she said something that brought me to tears: "how do you expect yourself to be happy and motivated if you don't celebrate your achievements? Don't you think you deserve the same things you're giving to someone else?" And everything came to its place!!
When we talk about people's needs, and how humans stay motivated, self-actualization is on the top of everything! Feeling like we achieved our greatest projects in life, we celebrate and feel so motivated to keep going!
So why not do the same thing with the small ones?!
Did you say no for the first time? Give yourself an ice cream! Did you pass that exam you were dying about? Have a resting day!
It doesn't matter how small or big your achievement is, congratulate yourself. Give yourself the loves you deserve.
Practice selfcare
Selfcare isn't selfish. Okay? IT ISN'T SELFISH!
Taking care of yourself, especially in those days when you feel like giving up, is important.
Start creating selfcare routines. Create a Sunday selfcare routine, as it is the most popular, but also create selfcare routines for low energy days.
It doesn't have to be long hours of activities, even fifteen minutes can make you feel so much better!
So create that small routine that will help you take care of yourself. Write on a journal, watch a movie you love, unplug technology, there are many things you can do!
You'll find great ideas in this blog post: 50+ Selfcare Ideas
Be grateful
Oh Lord, I can't tell you how much my life has changed since I started being grateful for the little things!
I changed from "UGH! I hate my stupid teaching job!" to "I'm so thankful because this motivates me to work harder on my side hustle!".
Every night, before going to sleep, I try to write things I was grateful for that day. Even the littlest thing, I put in the list.
Did I drink coffee peacefully? On the list. Did I see my boyfriend? On the list, and so on.
Because when we're grateful for what we already have, abundance comes to us easily!
And again, it doesn't matter if you don't know where to start, cause this girl got your back! I'm hosting a challenge to start being a lot more grateful. There are 31 simple and easy gratitude prompts, so you can start being grateful for the little things in your life!
Subscribe and get the "30 Days of Gratitude Challenge", trust me, once you start you can start creating your own more easily.
Meditate
As an anxious (AF) person, meditating has improved my lifestyle in so many ways! Especially, guided meditation.
I overthink everything, even a text without emojis! So when I do a guided meditation my thoughts slow down a lot, and I can even sleep better.
In the beginning, I used to do it in the morning. However, I discovered that doing it at night was a lot better for my mental health.
So, if you're like me, and you overthink even the slightest thing, then meditation is your solution!
You can find guided meditation everywhere and for free. I listen to some podcasts on Spotify, and when I want something visual help, I go to YouTube.
Start meditating today! Try doing it during the morning one day and at night the other one. That way you can find out what works better for you.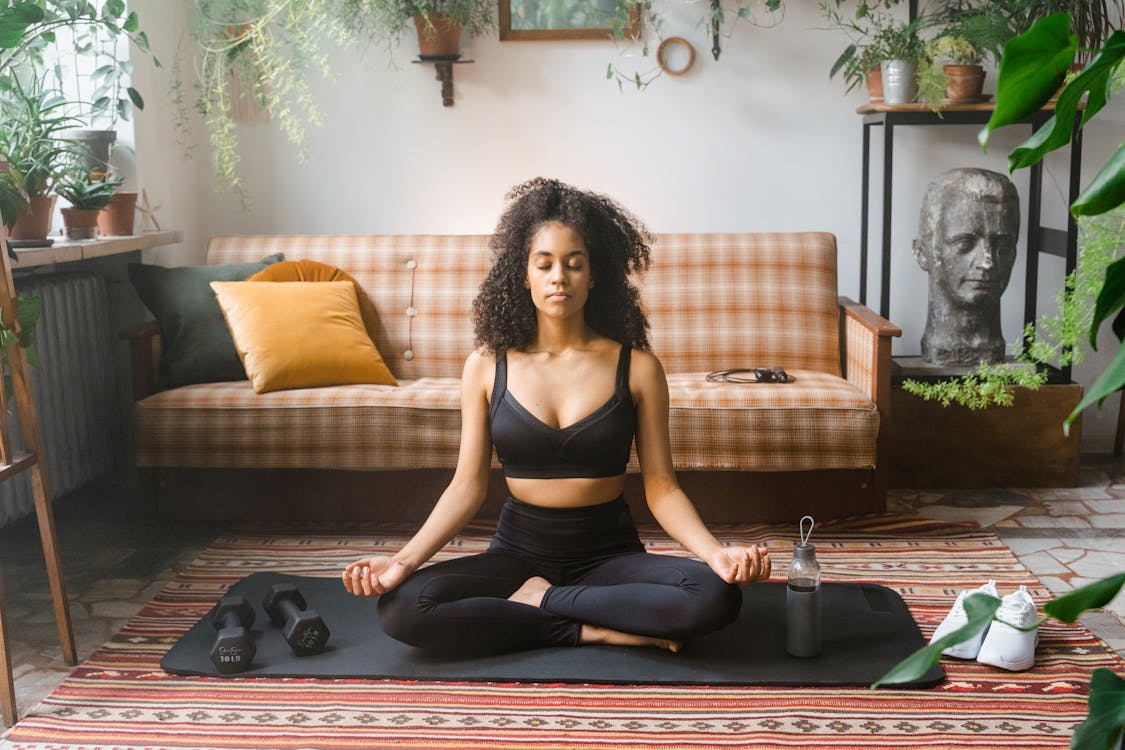 Yoga
Do you want to know the definition of a lazy person? Hi! I'm Daniela, and my life is kinda crazy!
I hate going to the gym since I feel all the eyes on me (I know people don't look, but you know, working on my self-esteem here). That's why yoga was always the best option for me.
Yoga is a great habit to improve your life since it can help you slow down your thoughts, boost your metabolism, and help you a lot with your anxiety too!
I do yoga first thing in the morning. I drink a cup of green tea, then start my routine. You have no idea how good that makes one feel!
Journal
I remember watching a TikTok video that said "when overthinking, write", and that person was so right!
Journaling, especially just writing down all of my thoughts on a piece of paper, has helped me calm an anxiety attack so many times.
So here's the thing, whenever your intrusive thoughts are trying to take possession of your mind, write them down. Then, write an answer next to it.
For example: "you're not enough: no, I'm enough. I'm enough cause I live, cause I have friends, cause I'm trying. I'm enough".
With this habit, you'll change your life, trust me. Intrusive thoughts are just that, intruders, they don't belong to you. People's comments put them there. That's why journaling is so important: it helps you recognize them, and fight them.
Practice self-compassion
This one goes hand in hand with the first habit that will change your life.
We're humans, okay? We make mistakes, we fail a lot, and we were created to fall over and over again.
So next time you fall, hug yourself, and remember that it's fine to fall! Give yourself the same patience you give to your family or your significant other.
When practicing self-compassion we grow a lot more and learn from past situations. By being this way, we learn to love ourselves a lot more. Trust me, there's nothing that will help you more with selflove than self-compassion.
You're fine, you're great, and you deserve good things in life. Never forget that.
And that's it! These are 10 habits that will change your life for good! Do you practice any of them? Let me know in the comments!
You may also be interested in:
–15 Toxic Habits to Quit Right Now
–15 Tips to Start Being a More Organized Person
–10 Habits of Highly Productive People
–50+ Selfcare Ideas
Did you like the post? Don't forget to share it, so anyone who needs it can read it!