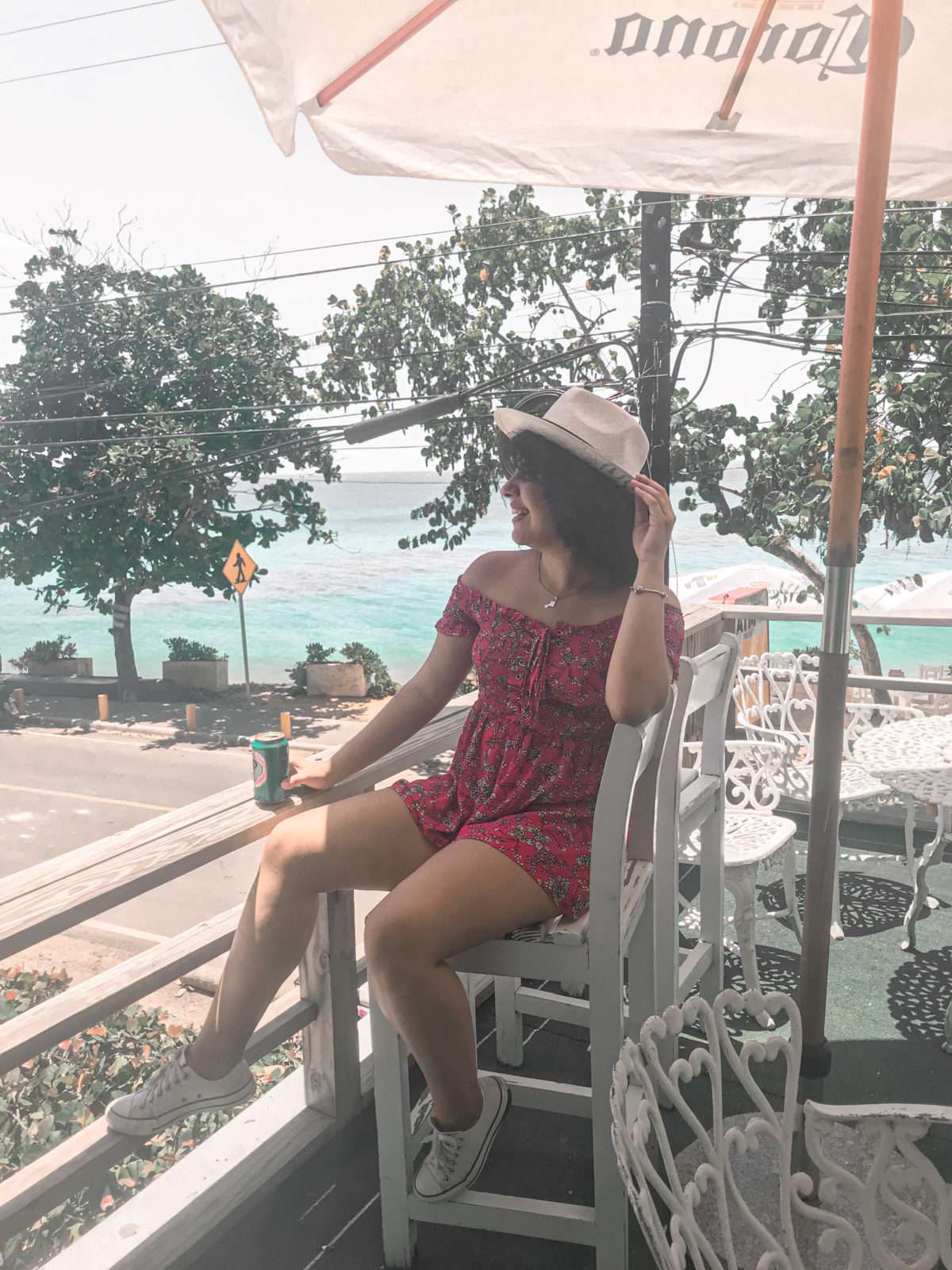 Caribbean Packing List: The Ultimate Guide
The Caribbean is the best place to go on a vacation. It doesn't matter if we're talking about spring, summer, fall, or winter, these beautiful islands have a great way to win our hearts during any season! And since I love traveling to these places (and I'm a local in the Dominican Republic) I decided to let you know the essentials for your Caribbean packing list.
These islands are very known for their beautiful beaches and amazing views. Plus, they're pretty affordable to travel to! I mean, have you checked the prices of the flights to these islands? If it's not peak season, you easily find one for less than $500.
I adore staying at Airbnb since it's a bit more affordable and you can experience the lifestyle from these countries. You can go to the supermarkets, parks, discos, and restaurants even walking if you pick a nice located apartment!!
So, if you're ready for this, here are the things you must bring to your trip to the Caribbean.
Vacations to the Caribbean: Packing List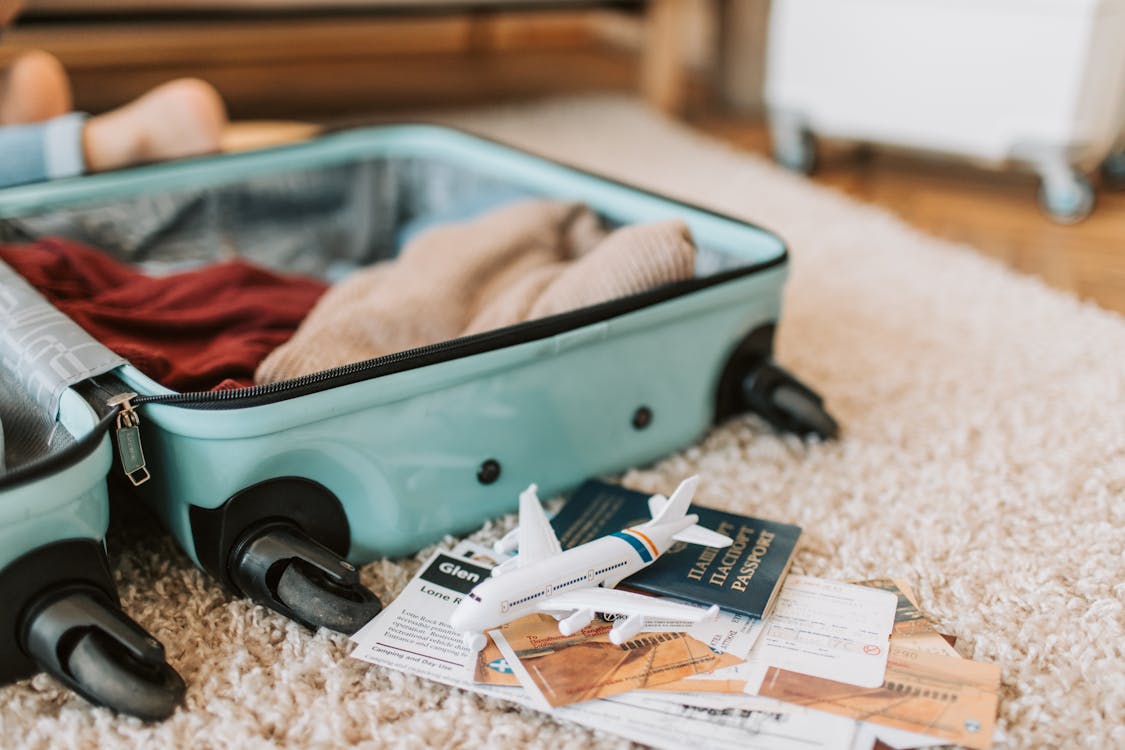 Essentials to travel the Caribbean
Passport
ID
Driver's License (in case you're renting a car)
Cash in the country's currency
Debit card
Credit card
Flight ticket
Cell phone
Airpods
Portable charger
Remember to have your Passport, ID, and Flight ticket in hand at the airport so you avoid any inconveniences at the security spot.
You may also like: 10 Places you can't miss in the Dominican Republic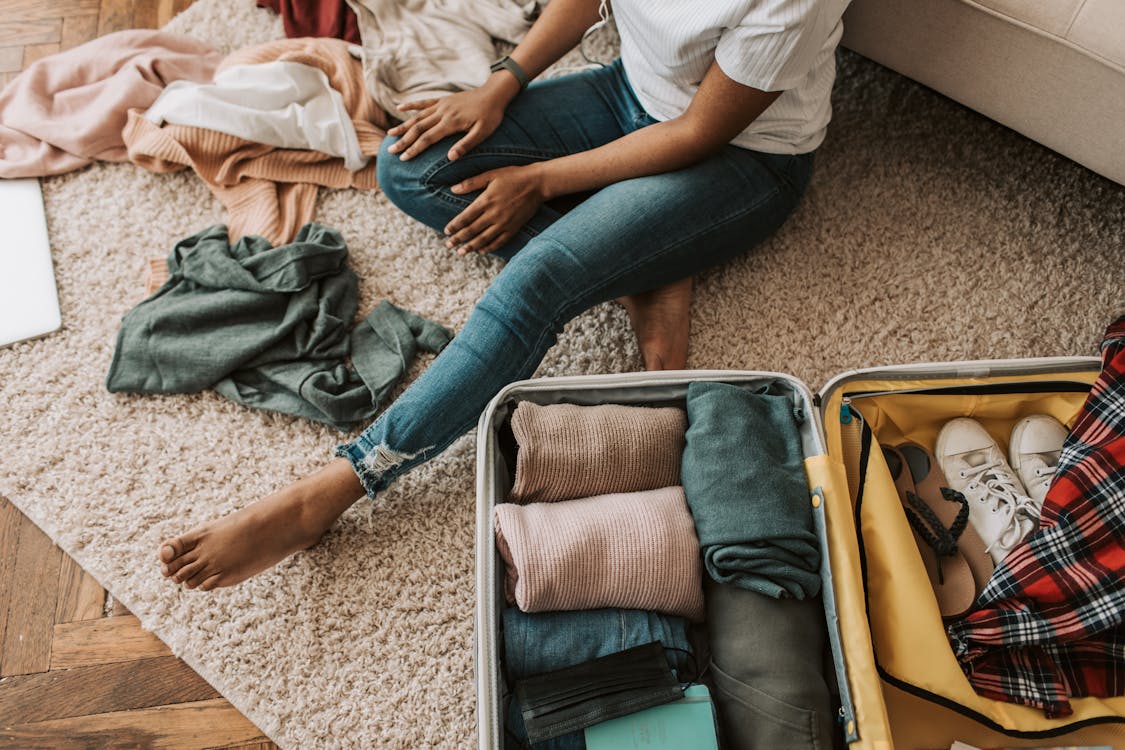 Clothing Items to pack
Many people think that the weather in the Caribbean is very consistent. However, it's the contrary of it!
While being there, especially if it's summer, you can experience from sunny to rainy days, suddenly! That's why I recommend packing some clothes that could be of use on any rainy day.
Also, keep in mind that you don't have to bring a bunch of outfit options since you can easily create many outfits with just a couple of pieces. This is what we call a capsule wardrobe. Try taking colors and patterns with you that you can easily switch and wear again.
2 or 3 tank tops or crop tops
1 t-shirt (just in case)
3 pairs of shorts (1 denim and 2 any color you like) – for women
2 pairs of shorts (1 denim and 1 khaki) – for men
2 beach dresses (1 short and 1 midi or maxi)
1 pair of jeans (in case it rains)
2 nice tops or dresses (for going out during the night)
1 denim skirt
3 neutral bikinis that you can easily turn into 6.
1 one piece
3 bathing suits – for men
1 swimsuit coverup – for women
1 pair of sneakers
2 pairs of sandals
1 pair of heels (this is optional, just in case you love fancy outfits for the night)
5-6 pairs of socks
6 general underwear (mix it as you like, with sports bras, bralettes, and normal bras)
6-7 boxers
Hat and Cap
Sweatshirt
2 pairs of pajamas
Sunglasses
You may also like: 10 Dresses to Take on Your Next Trip
Personal Care Items to Pack
Deodorant
Perfume
Bug Spray (thank me later)
Lip balm with SPF
SPF
Skincare kit (travel size)
Haircare kit (travel size)
Makeup basics
Cotton balls
Razor
Hair ties and bobby pins
Hair drier (this optional, since you can check if where you're staying includes one)
Feminine care items
Hairbrush and comb
Toothbrush
Toothpaste

Extra Items to Pack
When going to the Caribbean we need some extra things, for the flight, for the beach, or anything. And, as I've mentioned before it's going to depend if you're going to stay at a hotel or an Airbnb.
But, personally, here are some things I always carry with me on my trips, and that you should add to your Caribbean Packing list.
A towel (usually both Airbnb's and hotels include them, but better prepared than surprised)
An IPad, Kindle, or Book (for beach reads or the plane)
Reusable bottle(s)
Straws
A good summer playlist
A camera and its charger
Waterproof Speaker
First Aid Kit
Medical prescriptions (just in case)
This is it!
Remember to always have your important items close! And, if you can get an anti-theft bag to walk around the island, it would be awesome!
Are you planning your next trip to the Caribbean? Where are you going? And what's something that MUST be in your luggage for a trip to be complete!
You may also like:
–Summer Dresses You Must Take to Your Next Trip
–The Dominican Republic Travel Bucket List
–The Most Affordable Spring Break Destinations
Don't forget to save this post for later, so you can come back to it when you need it!